[rev_slider alias="home-slide" /]
You are in good hands. We have the experts. Register and subscribe to start your preparation for the CRCST certification exam now.  Read your manual and practice with our questions. You will pass the CRCST exam for sure. Ask anyone who used our practice questions.  
On September 28, 2023, new questions were added to our database per exam taker's recommendation.  According to those that practiced with us and passed the actual exam, the feedback was that they believe we have sufficient questions in our database that should guarantee anyone a pass on the real exam.
We thank you for your feedback. Please keep them coming
Latest testimony: Thank you for the amazing questions. I passed the exam today. Could you unsubscribe me so I will not be billed – Jude Ugo: September 28, 2023
Jude, congratulations for passing the exam and letting us know how amazing our questions are. Your subscription is a one-time subscription. There is no way to bill you again from our end. Thanks, and tell your friends about our website. –   –

Admin
"I passed. I am not sure if if was luck , but  your website was very helpful. You website is super – T. Sims: September 4, 2023
– Thank you so much for letting us know our practice questions were of big help. We wish you the best in your career.  – Admin
Our Sterile processor professor, the best instructor in the business popularly known as 'sterile guru' has started a one-on-one training with those who think they need a little help to pass the exam.  All you need to do is to send him an email at admin@crcstexam.com
You are guaranteed a pass on your CRCST or CST exam or your money back if you receive instructions from 'sterile guru" and you are not able to pass. All you have to do is to show a proof of your results.
We have added more questions to our practice exams. If you take the test more than once you will likely see more questions and randomized answers.
Please ensure you have correctly answered all our sample questions before you take the real exam. – TIP  
ADVICE : Stay away from copycat websites and braindumps. We started creating practice questions for CRCST exams since 2014. – Tried and Trusted!
We strategically create a question and where necessary, provide elaborate answer explanation that will cover all other possible questions that can be asked around that question.  Let's look at this question and the answer explanation . You will notice the explanation for the question below covers any possible question that will be asked on your exam around laparoscopy.
QUE: Electronic testing of laparoscopic insulation should be done.
A. In the decontamination area prior to cleaning.
B. In the clean assembly area prior to set assembly.
C. At the factory or onsite repair unit.
D. In the Operating Room at the end of the procedure.
EXPLANATION:
============
1. All laparoscopic and robotic instruments must be properly insulated to prevent unintentional burns to other patient tissue or to members of the surgical team
2. To reduce the risk of thermal burning, insulation on laparoscopic instruments should be visually inspected and checked with an insulation tester every
time the instrument comes through the assembly area of Sterile Processing.
3. Laparoscopic insulation can be tested using a laparoscopic insulation tester which will detect pinholes and tears in the insulation.
4. When inspecting the insulation of a laparoscopic instrument the first step is to check the collar at the distal tip(jaws)
Thanks to all  those who emailed their testimonials to us . We have started publishing them. click on TESTIMONY at the top right of the home page.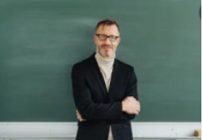 Our team of smart professors have tactically assembled questions and explanations to ensure each of the seven sections of the IAHCSMM/HSPA crcst exam is represented as weighted in your course outline. Try our free crcst sample questions